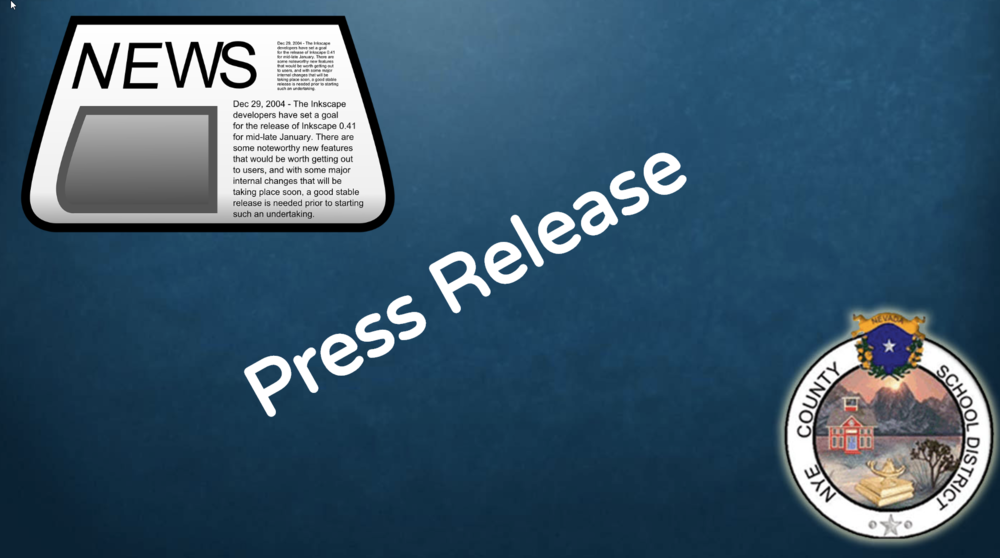 State Awards Pre-K Funding
Nye County School District
Thursday, August 08, 2019
State Pre-Kindergarten Funding Awarded to Nye County School District

Nye County School District has been awarded $1,248,362 to continue to provide high quality PreKindergarten to our students. Pre-Kindergarten classrooms will be located in the communities of Tonopah, Amargosa and Pahrump, providing services to students who qualify under new state guidelines. Pre-Kindergarten students will report to school on August 19, 2019.
New this year, Pahrump Pre-Kindergarten classrooms will be held at Mt. Charleston Elementary School located at 1521 East Idaho Street (between Pahrump Valley Blvd and Dandelion St., north of Lake View Executive Golf Course). Pahrump Pre-Kindergarten students will be attending five days per week, Monday thru Friday this year.
For additional information, in any of the Pre-Kindergarten communities regarding student qualifications and signups, please contact Linda at 775-727-1875.