REQUEST FOR TRANSCRIPT REVIEW FOR DIPLOMA
2018-2019 PARENT/STUDENT HANDBOOK

PARENT INVOLVEMENT & ENGAGEMENT
NEVADA DEPARTMENT OF EDUCATION (DOE)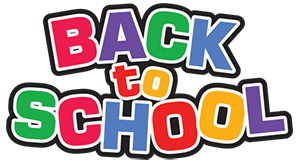 NEW STUDENT SCHOOL REGISTRATION
2019-2020 SCHOOL CALENDAR (revised 6/21/19)
MISCELLANEOUS INFORMATION:
NEVADA BEST PRACTICES MANUAL AND THE NEVADA SMART SNACKS APPROVED LIST - NDA
WINTER WEATHER DELAYS OR CLOSURES
UNIVERSITY OF NEVADA COOPERATIVE EXTENSION (UNCE), CHILDREN, YOUTH, FAMILIES

In partnership with the Nevada Department
of Public Safety, the SafeVoice program
provides students a safe place to submit
tips concerning their own safety or that
of others. A fully trained professional
team of experts responds in an
appropriate manner 24/7/365. Tips
always stay anonymous. The SafeVoice
reporting system can be accessed by
clicking on the link above or
calling 833-216-SAFE.