Nye County is geographically among the largest school districts in the United States covering approximately 18,000 square miles. Our size provides a variety of opportunities for our employees and students.
The schools range in size from the 1350 students at Pahrump Valley High School to the 30 K-12 students at the Gabbs schools.
Nye County provides access to a wide variety of outdoor activities like hiking, four-wheeling, skiing, hunting, geocaching, and rock climbing. We have a storied history and dozens of unusual attractions to explore, like the ghost walks in Tonopah, the Berlin-Ichthyosaur State Park, and Ash Meadows National Wildlife Refuge.
Weather is temperate most of the year in southern Nye with long periods of fall/spring weather and a desert summer from June through August. Northern Nye County provides more traditional seasons with a dry warm summer and snowy winters, but the snow is never more than a few inches, just enough for a snowman or two.
With dark nights and clear skies every town is ideal for any amateur astronomer.
Each Nye County community is welcoming and unique, with its own history, adventures, and activities; plus convenient access to wilderness, mountains, and a major airport.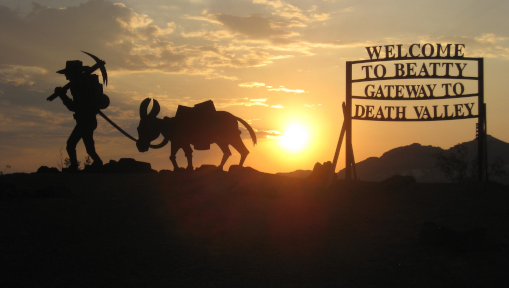 Beatty is a small town with a tight knit community. It is considered the Gateway to Death Valley, with quick access to several recreational adventures.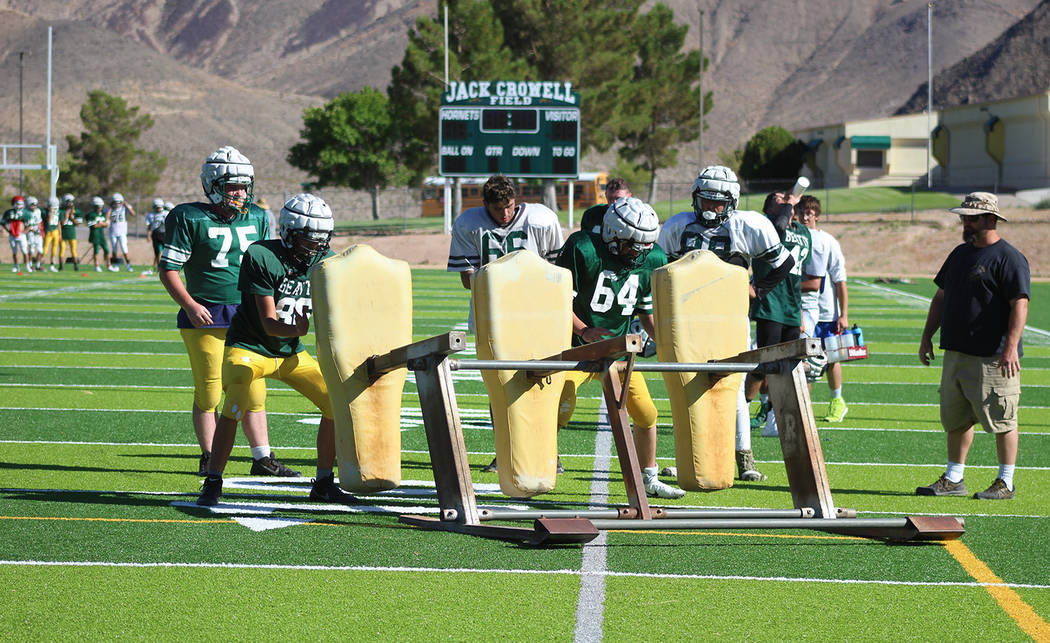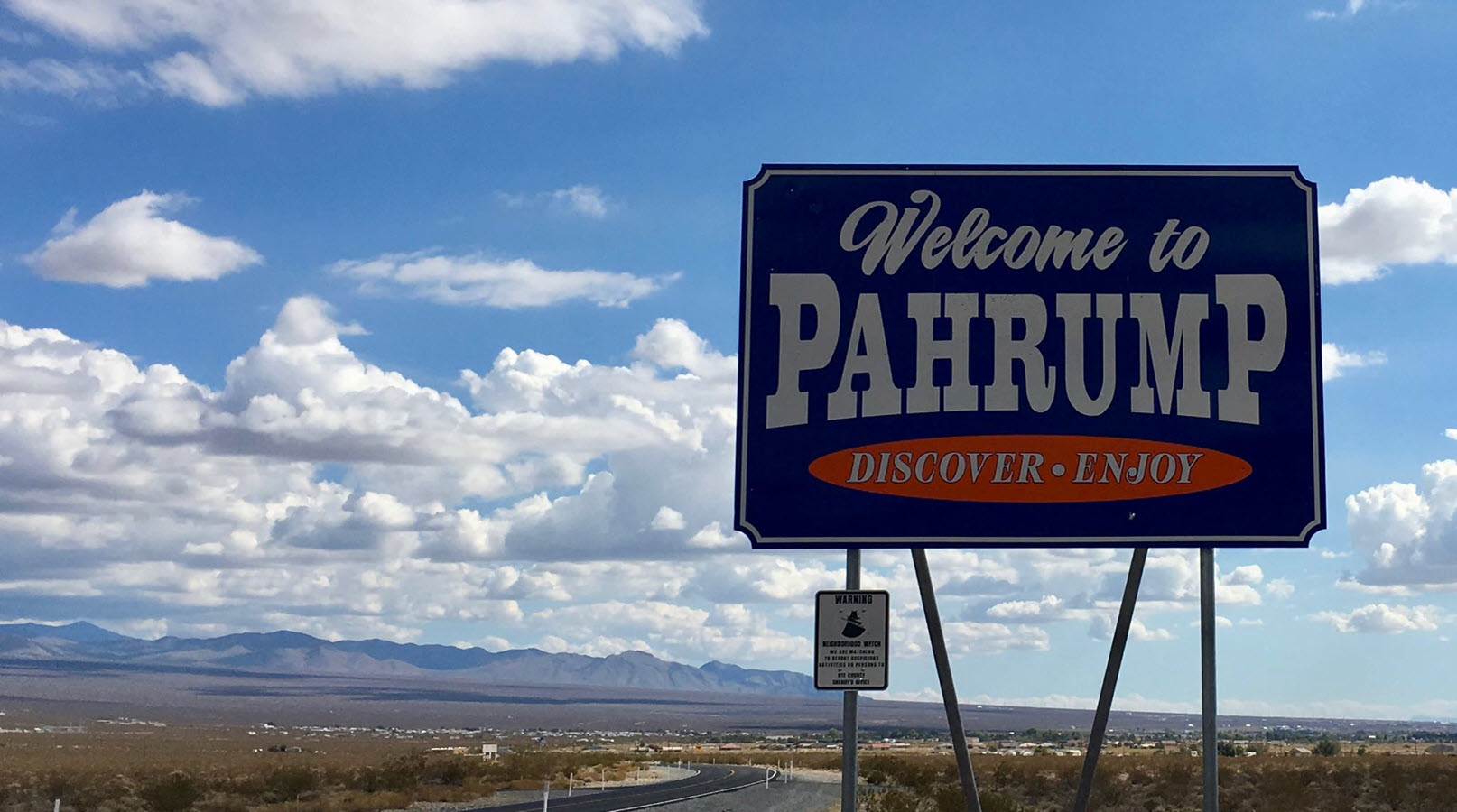 Pahrump is a medium sized town just over the mountains about 50 miles N.W. of Las Vegas. The community offers quick access to dozens of outdoor activities as well as several community events.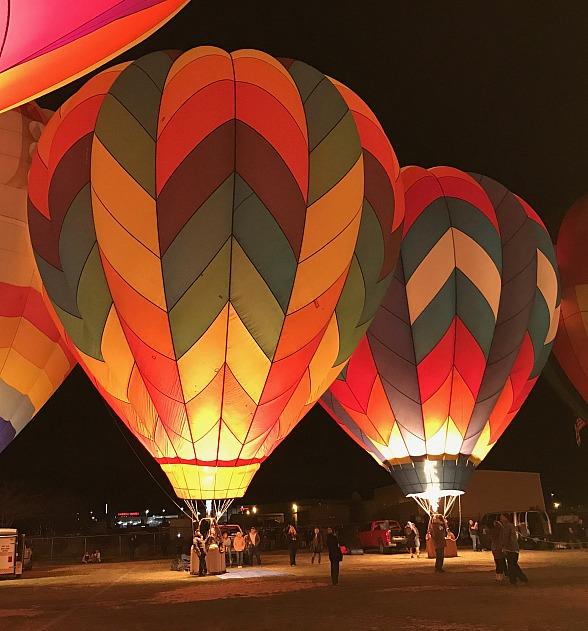 Tonopah is located about halfway between Reno and Las Vegas and is a small town community with many recreational activities including hiking, stargazing, off-roading, and more.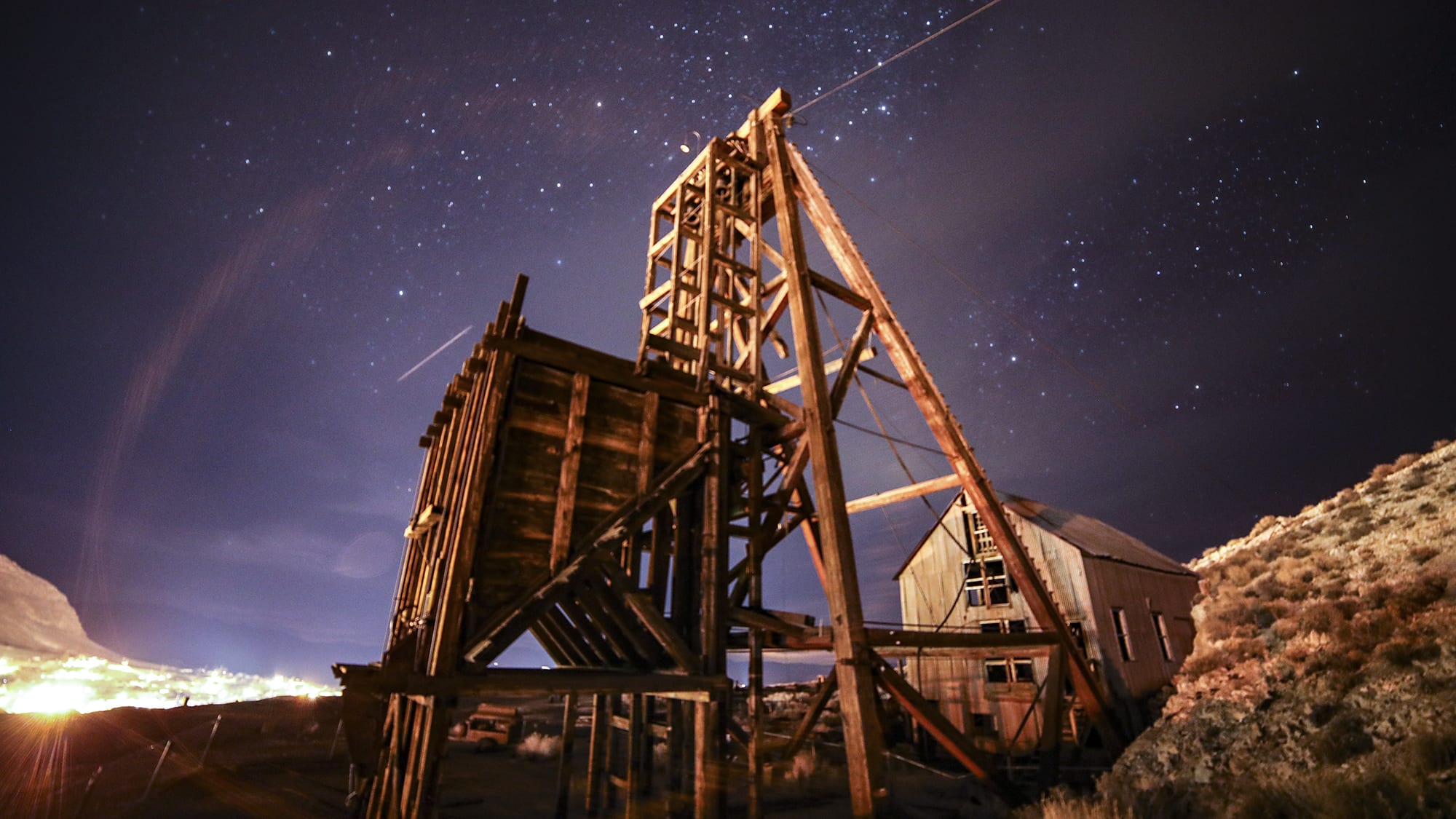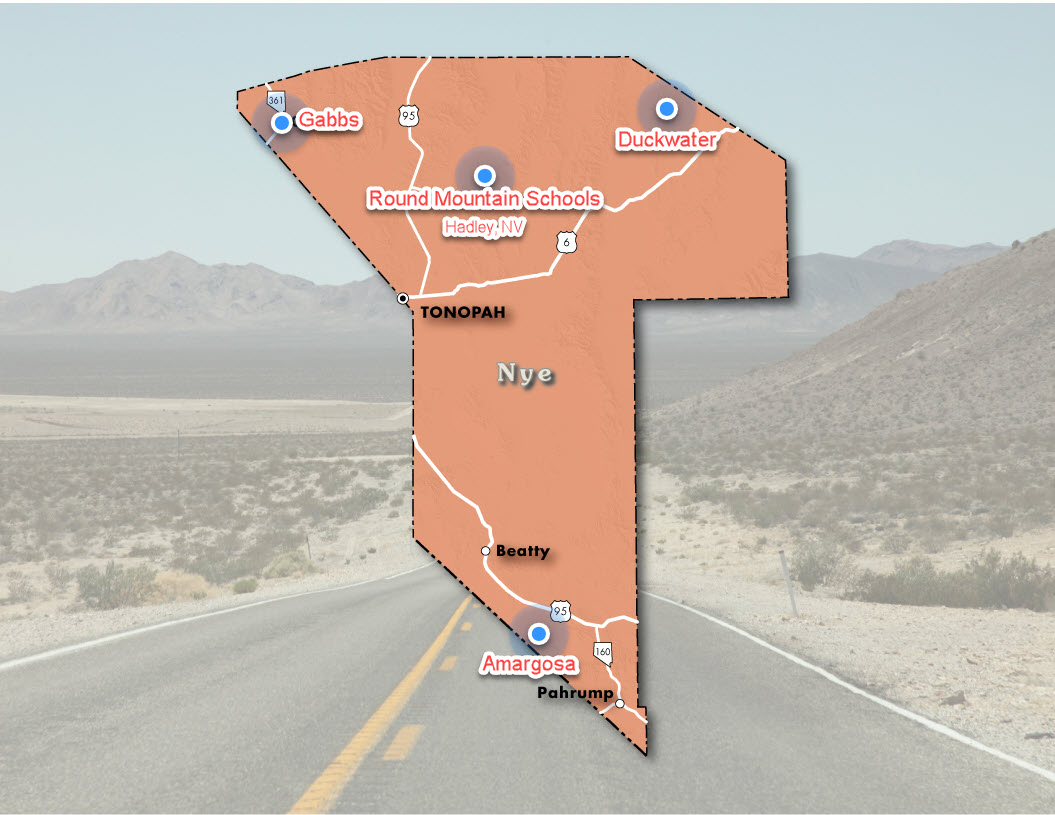 But Wait... There's More
Nye County is home to several small rural and tribal communities with schools and a close family atmosphere.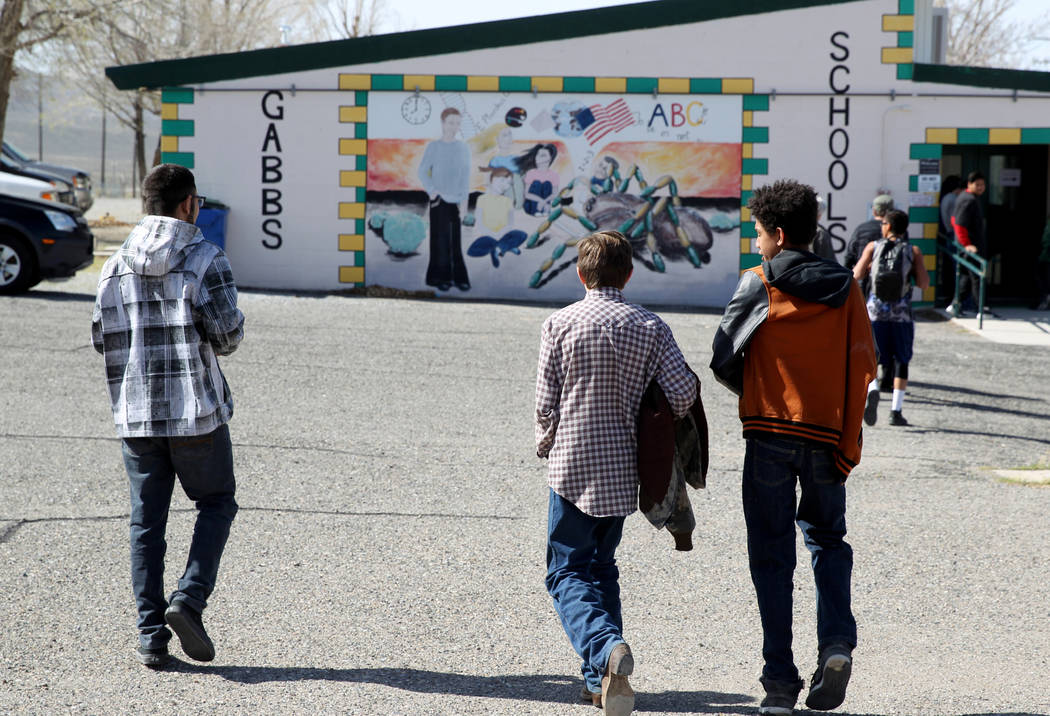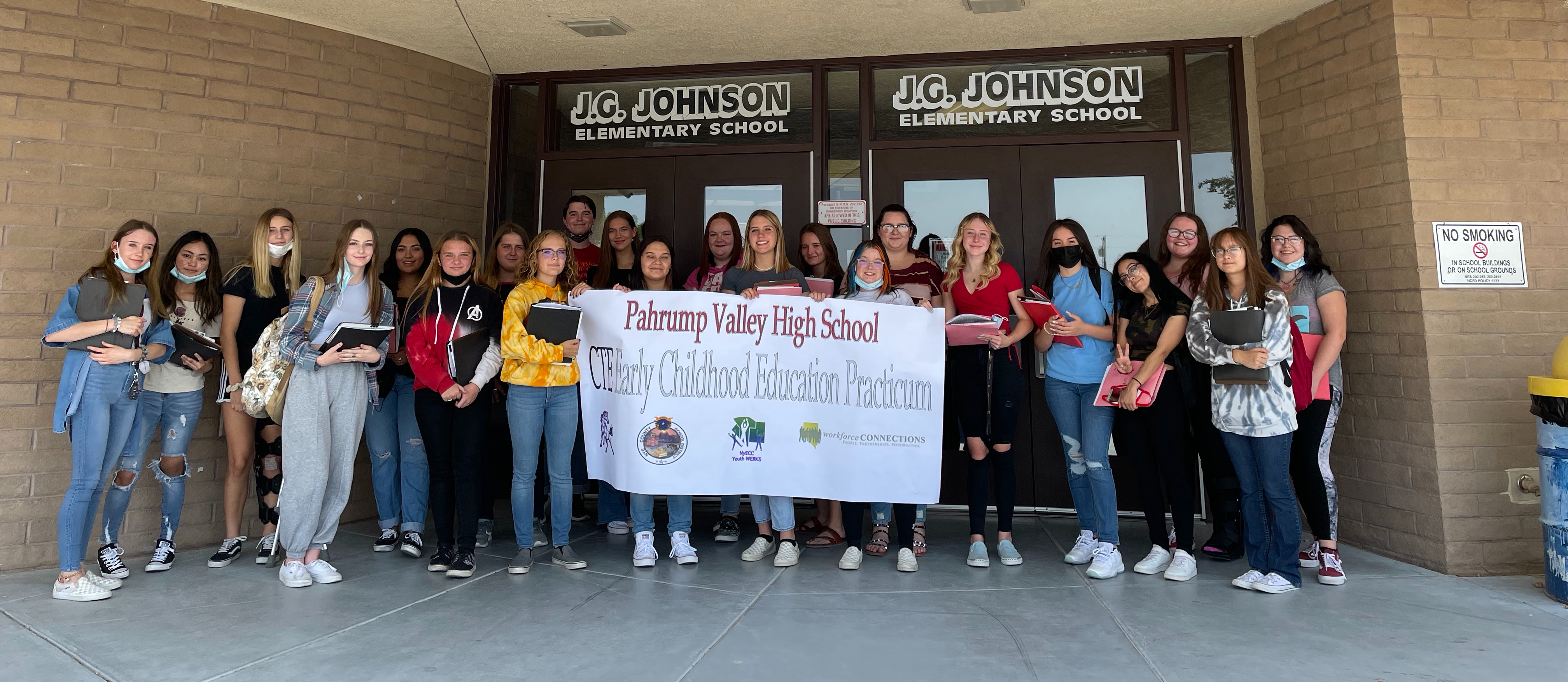 Partnerships & Parent Engagement
The Spring Mountain Motor Resort and Country Club provides internships for PVHS Automotive Technology students.

The Valley Electric Association provides internships and work experience opportunities to students nearing graduation.

Students in the Early Childhood Career Education program work with elementary students at Johnson Elementary.

We partner with the NyE Communities Coalition to provide students with workplace development as well as work-based learning, and to provide a SAFE after school program.

We had a robust volunteer program providing over 6,000 hours of assistance to teachers and schools annually prior to the pandemic. We hope to have this program up and running again in the near future.

The Americorps program provides support to the district within schools and the district office.

Each school provides a variety of programs to bring parents into the learning process with their children.

Amargosa Valley Sandblasters
Round Mountain Knights & Squires
Tonopah Muckers & Jackhammers

Pahrump has four elementary schools serving between 400 to 550 students per campus. Each school has three to four teachers at each grade level and its own unique traditions. All of the elementary schools have a positive and collaborative culture, and they utilize Positive Behavior Interventions and Supports (PBIS) with students.
Manse: is a Kagan school with onsite Kagan peer coaches, as well as GATE and intervention teachers. They are currently working towards a state designation in STEM. Their goal is to inspire long life learners through a STEM blended curriculum.


Mt. Charleston Cougar Cubs
Pathways Innovative Schools