Welcome Letter from Dr. Shillingburg
August 21, 2020
Dear Nye County School District Parents:
The Nye County School District wants to take this opportunity to welcome back all of our students to what is sure to be a most memorable year. Everyone in the district has been working tirelessly to prepare for the arrival of your children on Monday. The safety of your children and our staff is of the utmost importance to all of us, and we are following the CDC guidelines and the Governor's Directive to make sure your child is able to learn in the safest environment possible. To that end, we want to remind everyone of some of the safety expectations for your children as they begin school on Monday:
All K-12 students must wear a mask on the bus and in school; students who do not have a mask will be provided one. Teachers will also provide mask breaks to your children as appropriate.
We ask children to follow the social distancing guidelines and to stay 6 feet apart from everyone at the high school level and 3 feet apart at the elementary/middle school level. Students should stay 3 feet apart on the buses. We do understand we are talking about children, and we will help your children understand how best to do this and still be able to interact with their classmates.
All students are encouraged to bring water.
If your child is attending 100% online, be sure you understand how your child should log in on Monday to be prepared for his/her classes.
If your child is attending our hybrid, face-to-face model, be sure you understand if your child is going to school on Mondays and Wednesdays or Tuesdays and Thursdays. Also, understand that your child will be expected to work online the other three days from home. Having your child log in each day and turn in work each day will make sure they are counted for attendance. Your child's teacher should give each student an idea of exactly what is expected of him/her on those days of online instruction.
All students will have the option of checking out a district Chromebook to use at home and school.
To limit group gatherings on campus, we ask that parents do not congregate together at school. To also better control the numbers of people in the school office, we ask that you please make an appointment to come into the school buildings.
All students and employees are expected to screen for COVID-19 symptoms every morning and to stay home when they are not feeling well. You will receive more information about this on your child's first day of class.
Please be sure to help your child be excited about a new school year and returning to school. If we can all be patient and flexible during these unusual times, we can navigate through these times successfully together. Please know our teachers are excited to see your children and can't wait to see the learning begin. If you have any questions or concerns, please don't hesitate to reach out to your child's teacher or principal.
Sincerely,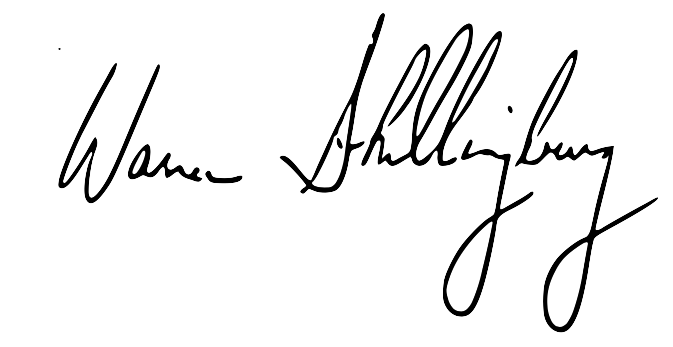 Warren Shillingburg, PhD
Superintendent of Schools
Nye County School District
---