Tuesday, June 8, 2021 Start a conversation with specific questions Sometimes conversations with children can be frustrating. "What did you do in class today?" you ask. "Nothing," your child replies. Don't give up! Try asking her more specific questions, such as "What was the best part of your day?" or "What are you studying in science?" Sometimes it works just to say, "What do you want to talk about?" You might be surprised by your child's answer!
https://tpitip.com/?11fH8433
_____________________________________________________________ Sunday, June 13, 2021 Chores are rewarding, but should they be rewarded? Chores at home teach children many things that can help them in school, from time management to responsibility. But should you pay your child for doing chores? For everyday tasks, probably not. Kids should make their own contributions to keeping the family and home running smoothly. For big or extra jobs, consider assigning points that your child can accumulate and cash in for rewards.
https://tpitip.com/?11fM8433

Monday, May 31, 2021 Help keep the focus on learning Teachers can't teach if they are busy disciplining students. To help make the most of the year's remaining learning time, talk with your student about school rules, and reinforce them at home. Emphasize the importance of respectful behavior, such as listening when others are talking. Make it clear that your teen should follow directions and avoid distracting the teacher or the other students.
https://tpitip.com/?31ee8433
__________________________________________________________ Wednesday, June 2, 2021 Simple strategies help teens stay on track As your teen develops her skills at thinking ahead, planning and seeing assignments through, share some tips that will help: Encourage her to post all her deadlines on a calendar, make to-do lists and record all assignments in a planner. She should also double-check her plans with other family members. If she plans to drive to the store for project supplies, for example, she'll have to find another way if someone else has the car.
https://tpitip.com/?31fB8433
________________________________________________________ Saturday, June 5, 2021 Help your teen process disturbing current events Teens may be ready to learn complex material, but they may not be emotionally ready to handle upsetting current events. To help your teen process distressing news, steer her toward factual media sources and stay nearby as she watches or reads about it. Ask what she thinks about it, and offer to answer her questions or talk about concerns. Be sure to call your teen's attention to good news, too.
https://tpitip.com/?31fE8433

Wednesday, June 2, 2021 Make sure your rules still fit your child When your child outgrows some clothing, it needs to be replaced. Children can also outgrow the limits parents set for them. That's why it's important to check regularly to see whether your rules still "fit." Remember that if you relax a boundary and your child doesn't respond well, you can always return to the way things were and try again in a few months.
https://tpitip.com/?11fB8433
_____________________________________________________________ Friday, June 4, 2021 Don't save quality time for special occasions Something that is "quality" has value. But it isn't necessarily rare. Quality time, for example, just means putting extra effort into the time you have with your child. To make quality time an everyday event, offer your child your undivided attention frequently, even if just for a minute or two. Include your child in your household tasks. And allow time every day for fun, laughter and enjoying each other.
https://tpitip.com/?11fD8433

Thursday, May 27, 2021 Lay out the ground rules for home-alone teens Teens are old enough to babysit siblings, and maybe even drive. But they still need guidelines if they will be home alone for periods of time during the day. Make sure your teen understands who is allowed in the house and who to call in an emergency. Discuss what he should tell callers who ask for you, and clearly describe what responsibilities he has around the house while you are gone.
https://tpitip.com/?31ea8433
__________________________________________ Saturday, May 29, 2021 Make criticism easier for your teen to hear All parents must give their teens constructive criticism from time to time. But teens sometimes hear it as criticism of themselves, rather than their behavior. And if the people they respect most seem to be telling them they are bad, teens often will live up to that idea. When offering a correction, be clear that although you didn't like a particular action, you know that your teen is a good person who can make good choices.
https://tpitip.com/?31ec8433

Wednesday, May 26, 2021 Kids love to relax in the summer. But they still need some structure to their day. Otherwise, they may spend hour after hour watching screens and never get around to activities that help them learn. Draw up a basic summer schedule for your child. Include large blocks of time for creative play. Build in time for reading and chores. And although you may relax rules on bedtime, don't give them up altogether.
https://tpitip.com/?11eZ8433
_______________________________________ Friday, May 28, 2021 Help your child feel accepted, confident and purposeful Feeling confident and capable helps children cope with challenges. To nurture this kind of self-esteem in your child, say you love him all the time, not just when he's successful. Emphasize his strengths and point out his progress. Give him a sense of purpose by helping him set attainable goals. Then be sure to help him see that he can overcome difficulties, and tell him that you believe in his ability to succeed.
https://tpitip.com/?11eb8433

Tuesday, May 18, 2021 Your teen has a lot to offer the world Some teens are focused entirely on their own needs and wants. Volunteering can help them learn to consider the needs of others. Could your teen organize or take part in a community project? Help an elderly person sign up online for a vaccine appointment? Work with an organization on solving an issue he feels strongly about? Helping others also gives teen a better understanding of their own value to the world.
https://tpitip.com/?31eR8433
Sunday, May 23, 2021 Categorize rules to make them clear To be sure that your teen understands your rules, consider grouping them into three categories. Group A rules are absolutely firm. Most should be about safety, such as "Never text while driving." Group B rules can bend a bit (curfew can be later for a special event), but only if you and your teen agree in advance. Group C rules let your teen make choices (like what music to listen to in her free time) as long as they don't infringe on the rights of others.
https://tpitip.com/?31eQ8433

Children usually live up to parents' expectations Parents communicate expectations to children in many ways: by what they say, how they act and how they react to others. Think about what you expect of your child with regard to grades, how much she should be reading, how she should behave in class, and how much education she should get (finish high school? college?). Set your expectations high, then express them to your child clearly and consistently.
https://tpitip.com/?11eV8433
Friday, May 21, 2021 The lessons of music apply to schoolwork, too Kids who study a musical instrument learn more than how to play a tune. They also learn lessons like the value of practice and persistence. No one is born knowing how to play an instrument. But by sticking with it and practicing regularly, kids soon make music. This experience carries over to other subjects. Students who work hard and study every day can master material. And that makes teachers and parents sing!
https://tpitip.com/?11eU8433

Saturday, April 24, 2021 Put your teen's skills to work on a résumé Whether your teen is applying for a part-time job or a college scholarship, a résumé can help. It should include her name and address, her school information and any awards or honors she's earned. Even if your teen hasn't had any paying jobs yet, she can include descriptions of experience such as babysitting, volunteering or leading a school club. She should also include special skills, such as being bilingual.
http://niswc.com/37dXC276091

Keep one rule in mind when interacting with your child It's the Golden Rule: Treat others the way you would like to be treated. And it's key to a happy and productive school environment. One of the best ways to teach your child this rule is to apply it to your own interactions with her. Ask yourself, "Would I want this done to me?" If your answer is "no" (I wouldn't want to be scolded in front of others, for example), then ask, "Why would I want to do this to my child?"
http://niswc.com/17dSC276091
____________________________________________________________

Friday, April 9, 2021 Practice positive ways to manage stress The stresses of life today are real. But family stress can negatively affect your teen's health and schoolwork. Together, adopt some positive ways to deal with stress. Exercise, such as walking, biking or stretching, can help work out the tension. So can laughter. Share funny memes and cartoons with one another. And when your family has problems, helping others in need can provide some perspective.
http://niswc.com/37dIC276091

Saturday, April 10, 2021 Recognize and celebrate your child's progress This unusual school year may not have gone the way you expected so far for your child. But chances are, he has still come a long way since September. Take some time now to recognize his accomplishments. "You have worked really hard to learn subtraction this year. You have proved that you can do hard things when you keep trying." Then discuss what he would like to accomplish in the rest of the year.
http://niswc.com/17dJC276091

Friday, April 2, 2021 Teens still need parent involvement Your teen may not need you to sit beside her as she does schoolwork. But staying engaged in other ways contributes greatly to her learning. Here are just a few: Encourage thinking and writing by suggesting that she keep a journal. Read together, and let her see you read for pleasure. Ask your teen about what she's learning, not just about her grades. And whenever you can, help her connect what she's learning to daily life.
http://niswc.com/37dBC276091

Friday, April 2, 2021 Model attentive listening, now and later You want your child to listen attentively in class. When you listen attentively to him, it helps him learn by example. But it can be difficult to give your undivided attention when you're trying to get dinner on the table, the dog is barking and a delivery truck has just arrived. If your child is trying to talk to you in a setting that makes it hard to listen, set a time to talk later, when things are calmer. Then follow through.

Quality counts in teen friendships In a time of social distancing, your teen may have relied on social media for interaction with peers. While she may feel that having lots of online "friends" or followers is important, research shows that teens who have just a few genuinely close friends (in real life or online) have a stronger sense of self-worth and are less likely to be depressed. Discuss the qualities of a good friend with your teen.
http://niswc.com/37cYC276091
_______________________________________________________________ For email/Facebook: Simple actions encourage student self-discipline To help your student develop self-discipline, start by establishing a clear set of basic rules and sticking to them. Talk together about ways she and others benefit from self-discipline, particularly academically. It is also important to make your high expectations clear to your teen and to praise her when she lives up to them. Reward her self-disciplined approach to responsibilities by allowing her more freedom.
http://niswc.com/37caC276091

Monday, March 15, 2021 Discuss plagiarism's perils with your teen Plagiarism is copying information or original ideas directly from another source without giving credit. Explain to your student that copying word for word is cheating. So is passing someone else's ideas off as his own. Both can result in a failing grade. Tell him to read the information in his sources and put it into his own words. If he wants to discuss an idea or quote a sentence word for word, he should give credit to the author.
http://niswc.com/37cOC276091
______________________________________________________________ Wednesday, March 17, 2021 Be a safety valve for your teen Students have had to cope with a lot in the past year. To help your teen deal with pressures without adding to them, show her you care. Be available. Respect her feelings, and avoid making unrealistic demands. Your teen should feel she is meeting her goals, not yours. Support her by helping her develop effective study habits. When studying is routine, it's easier to deal with increasing workloads.
http://niswc.com/37cQC276091

Monday, March 15, 2021 Get help if schoolwork is a constant challenge If your child is struggling day after day with schoolwork, contact her teacher. Explain what is happening and ask for suggestions. Your child might need extra help from a tutor or a schedule to make up missed assignments. She may need more challenging work or help with English or technological issues. Work with the teacher on a plan to address the issue, then follow up.
http://niswc.com/17cOC276091
________________________________________________________________ Tuesday, March 16, 2021 Encourage persistence, step by step It takes persistence to achieve long-term goals. Learning to break those goals down into shorter-term pieces can help your child keep going. To develop his persistence, help him think of each step as an experience that adds to his knowledge. When a task he must complete isn't fun, help him plan a small reward for finishing it. Then mark his progress with visual reminders, such as stickers on a chart.
http://niswc.com/17cPC276091

The first week of March is always National Reading Week. Here are a few photos from Manse Elementary.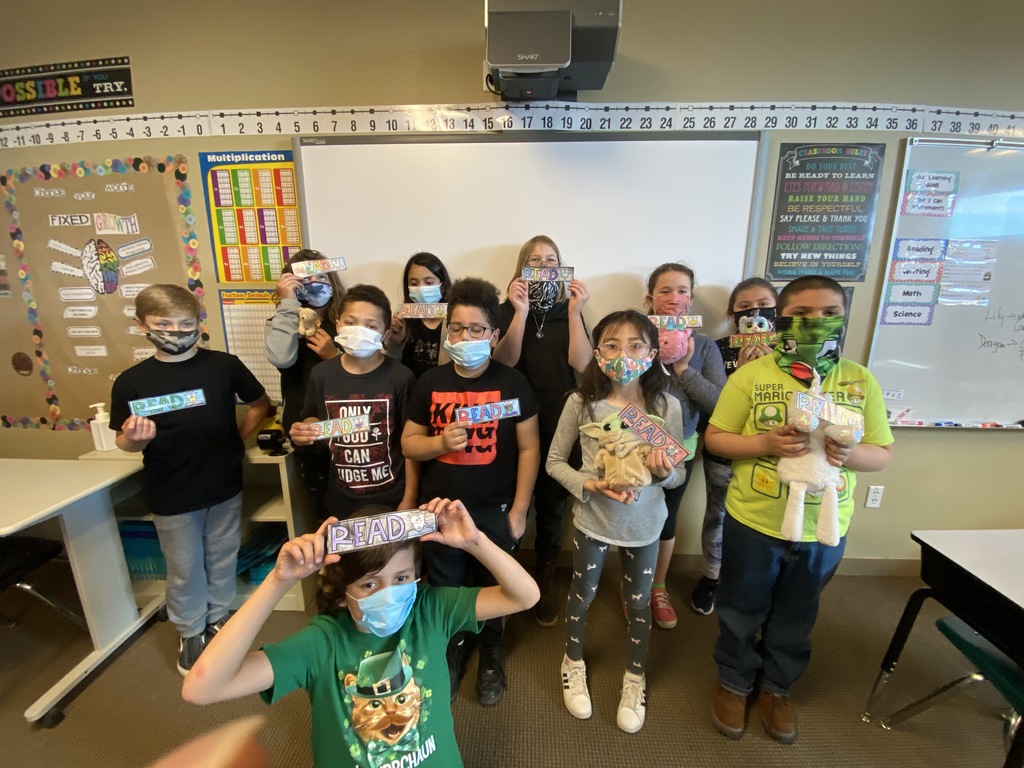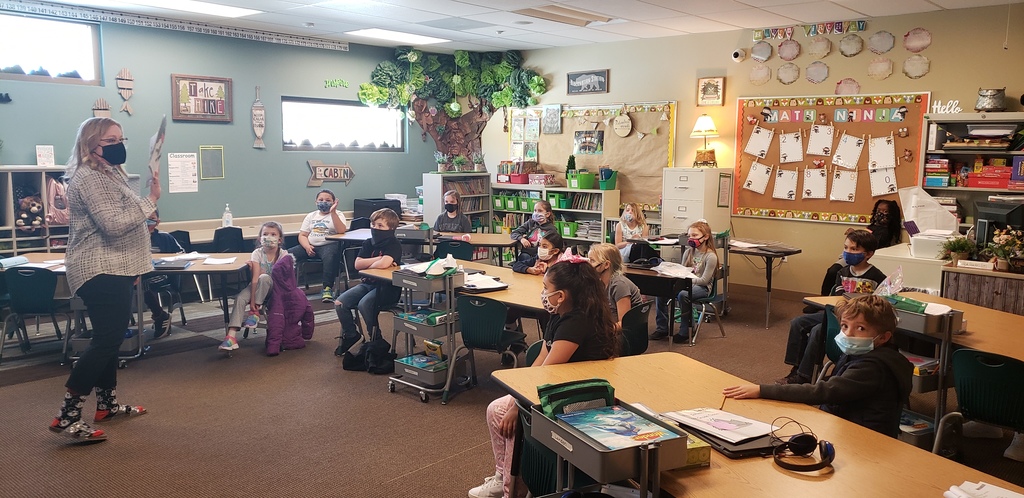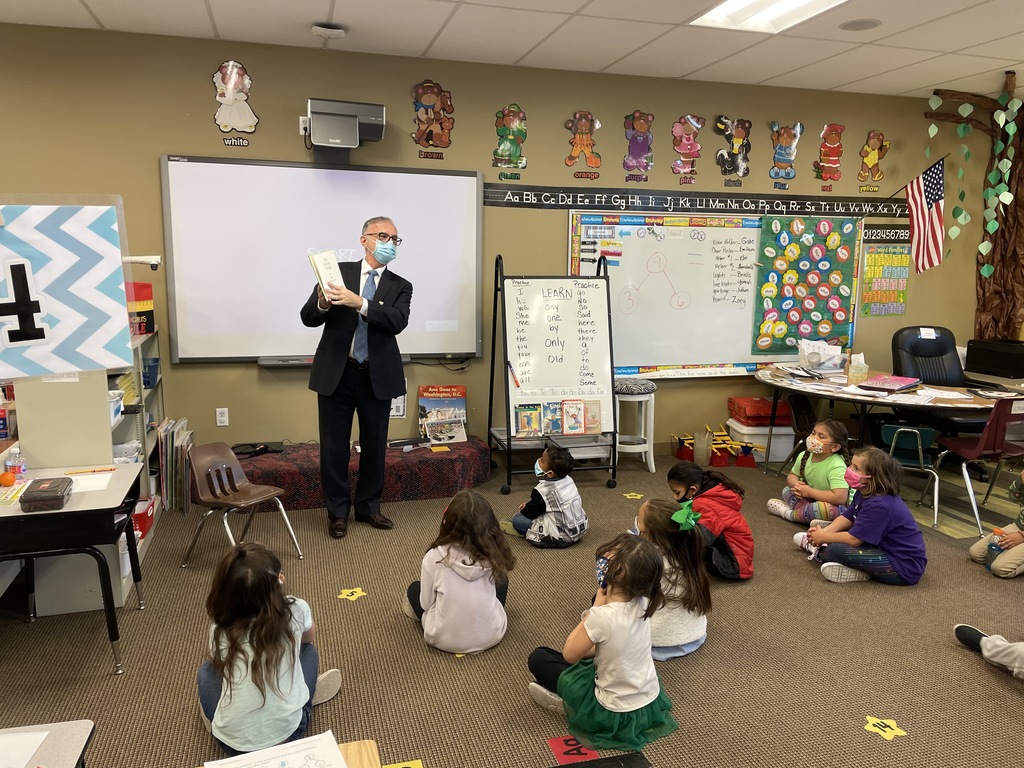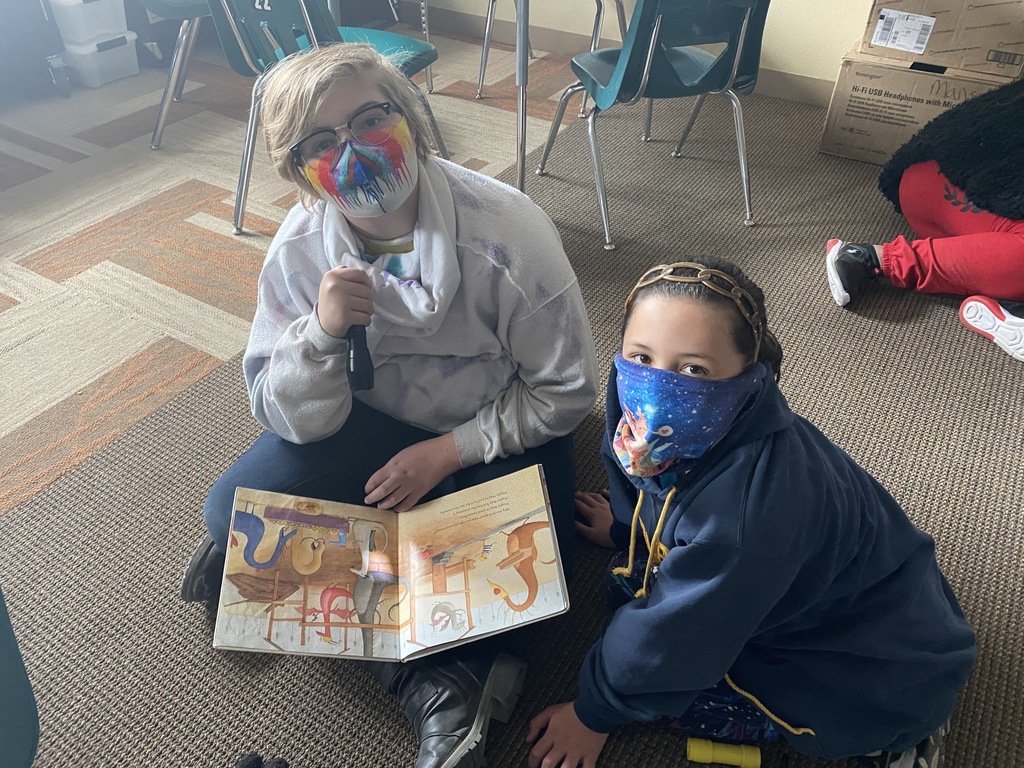 The first week of March is always National Reading Week. Here are a few photos from Manse Elementary.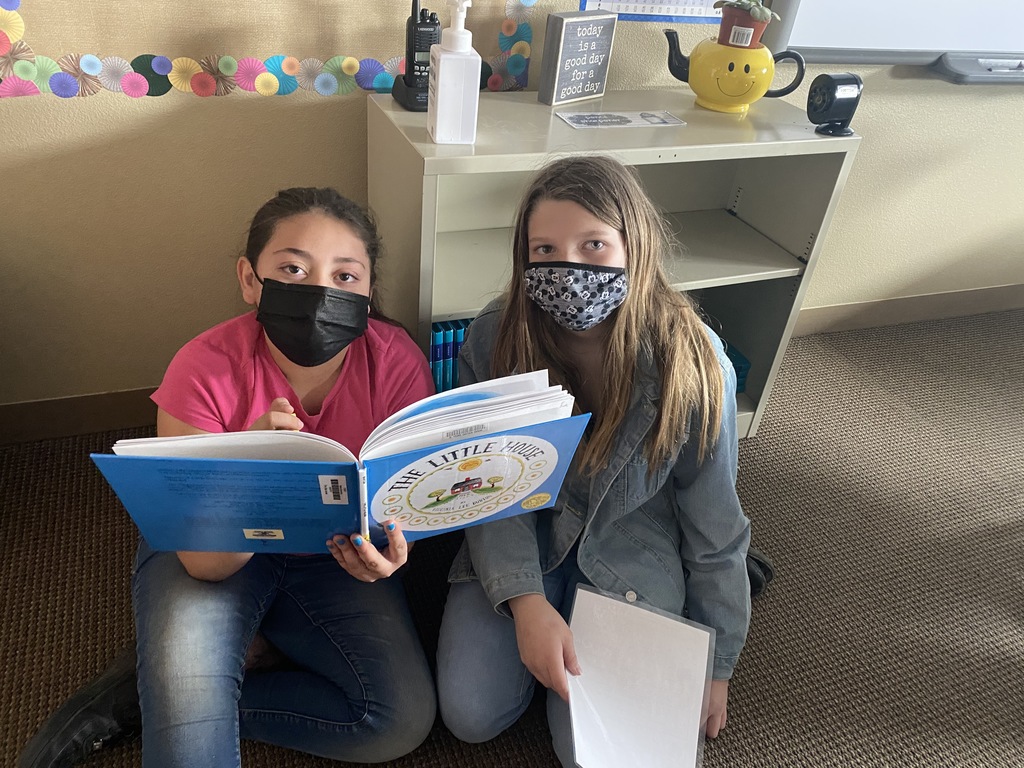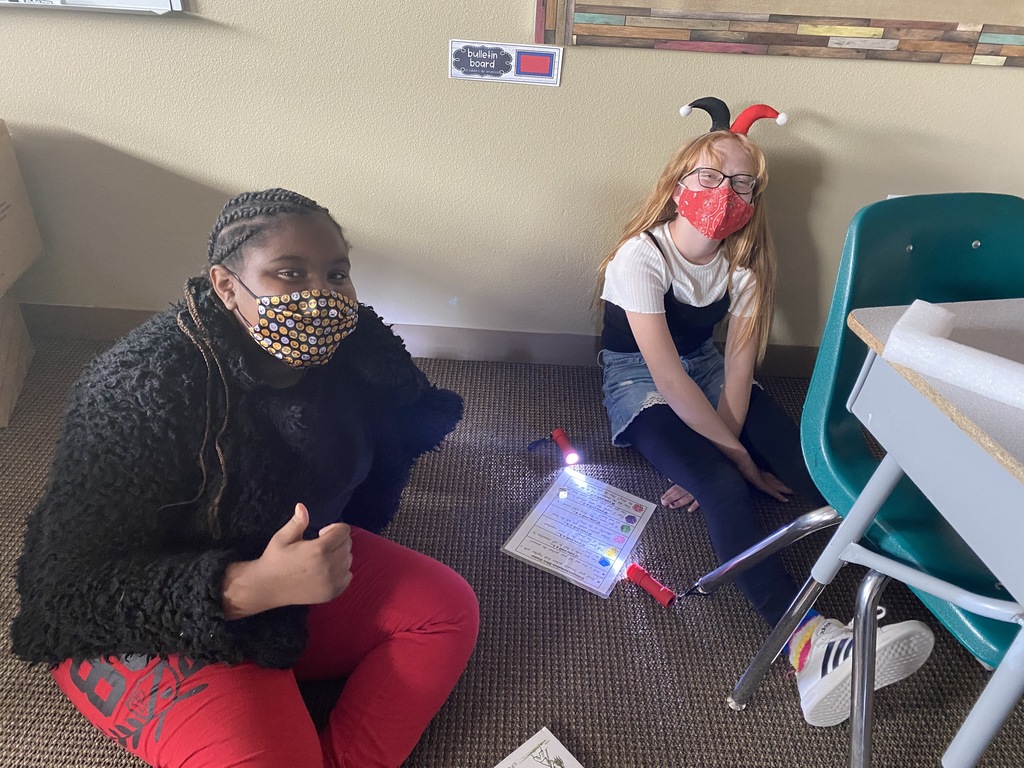 The first week of March is always National Reading Week. Here are a few photos from Manse Elementary.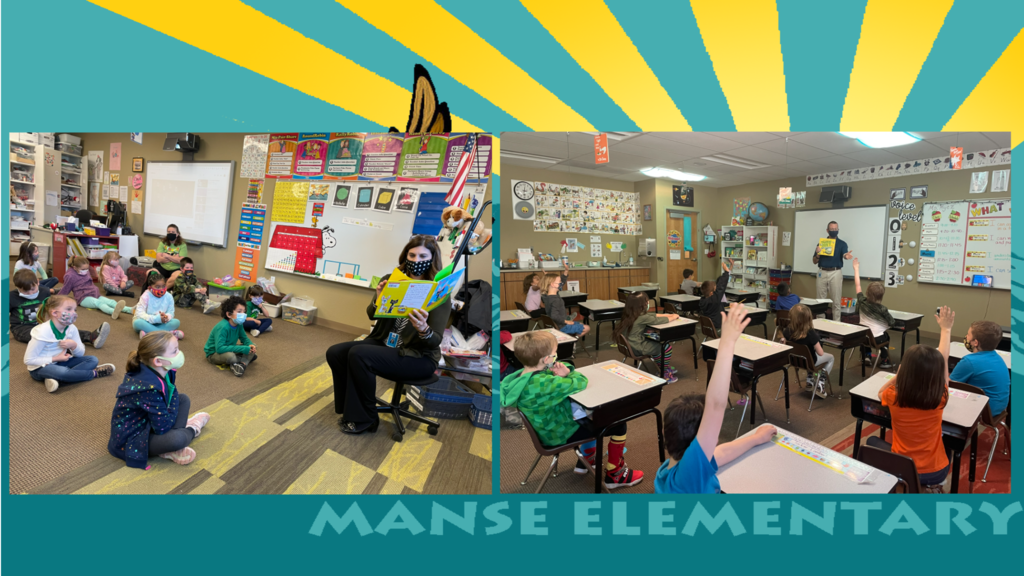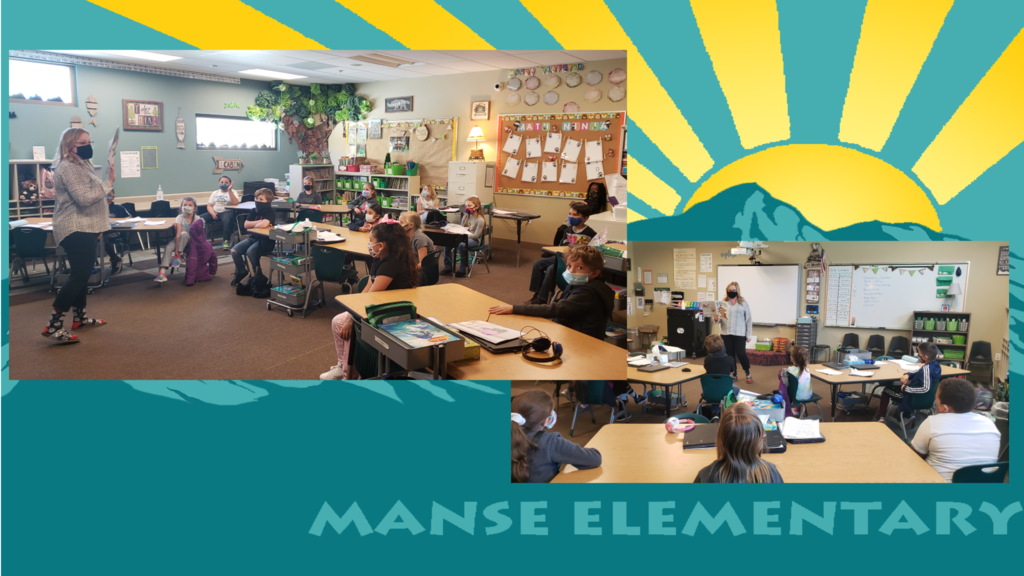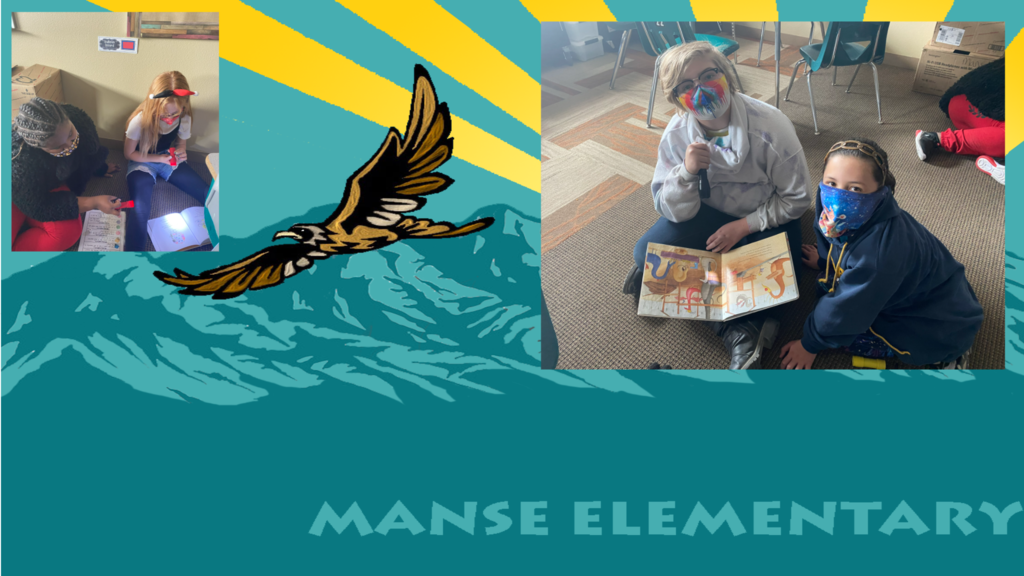 The first week of March is always National Reading Week. Here are a few photos from Beatty Elementary getting into the spirit